Your Resource for Door
and Kewaunee County
A Real Estate, Local Activities, Fishing Reports, and Living Guide
Absolute Lake Michigan Area Listings
Absolute Lake Michigan Active Listings!

Sorry we are experiencing system issues. Please try again.

Your Guide to northeastern Wisconsin
     Real Estate Doesn't Have To Be Complicated. Our Proven Strategies Get Our Clients To The Finish Line!
Whether Buying or Selling, We Produce Results!
Use our advanced search to begin your search!
Begin the process of selling your home today!
How much is your property worth?
Absolute Lake Michigan Home Seling Team
Hi There! AbsoluteLakeMichigan.com is a resource we hope you enjoy and utilize for your local news, happenings, events, and real estate opportunities. Reach out to the our team anytme!
Fifteen years in the real estate space has created many creative avenues for homes the AbsoluteLakeMichigan.com team introduces to the market. Jason's team covers from Two Rivers, Wisconsin to Washington Island up in northern Door County. Expansive marketing means massive eyeballs on the listings showcased by the AbsoluteLakeMichigan.com team.
 We are here to help always, have a great one!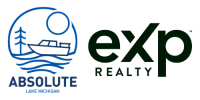 Real Estate Professional | Digital Marketer