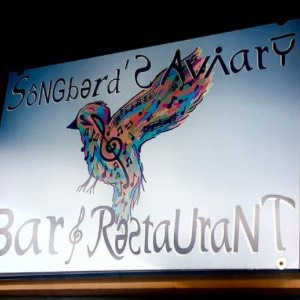 SôNGbərds Aviary is Algoma's newest restaurant/bar on the block. The location is ideal, and the outdoor patio alongside the Ahnapee River makes it arguably the most relaxing spot to hang out in all of Kewaunee County.
Inside dining is available, and this place is perfect for reserving large parties for a great ambiance and a spot to grab an excellent meal. Food is both available in the bar and the back dining section.
The historical location where SôNGbərds Aviary is situated comes with some big shoes to fill as it is the former place of Hudsons Bar & Restaurant and Stadium Diner. We love the vibe and have enjoyed it every visit, so they are doing something right.
SôNGbərds Aviary gets our two thumbs up! 👍👍